Broader Los Angeles

Explore Los Angeles' 700,000 street trees of 500 different species, the nation's largest and most diverse collection of street trees.
---
Some Examples of Species Identification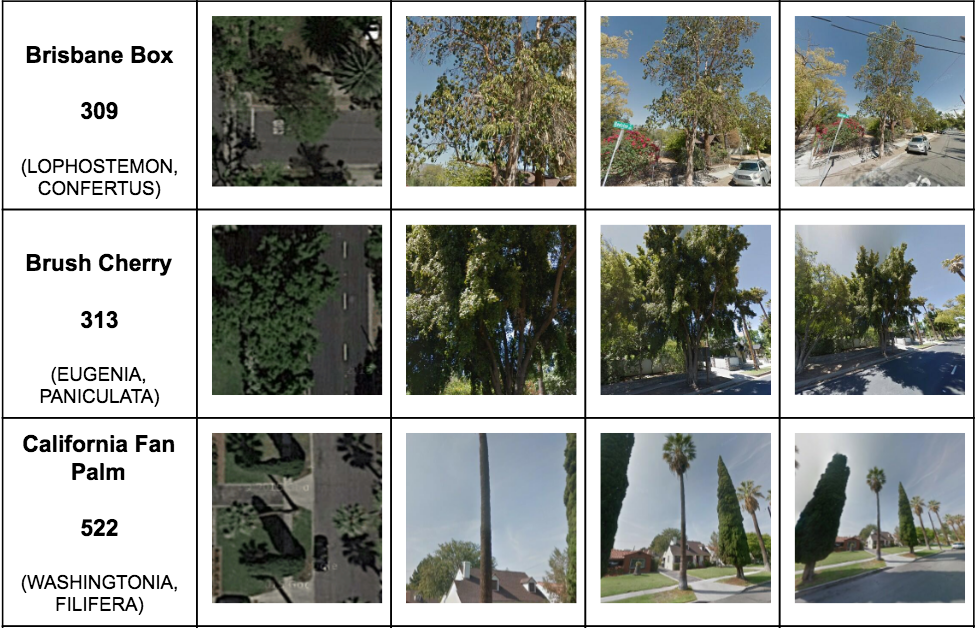 ---
Examples of change detection

We compare streetview images from two different time stamps and distinguish between three change categories. The confusion matrix below contains examples of two image pairs for each case.

---
Get Involved
If you have knowledge of tree species in the Los Angeles area and are excited about our project, you can help by giving us feedback on our data and annotating our results.